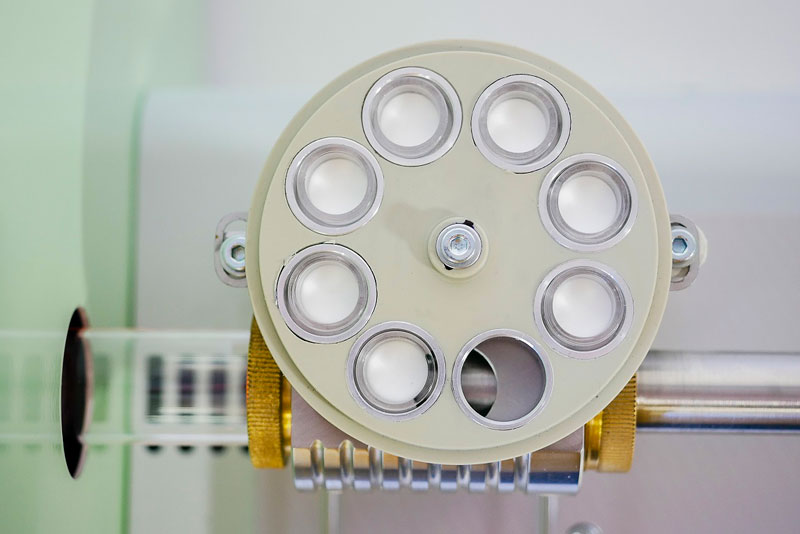 Autosampler LTAS-8
Fully automated and easy-to-use AOX autosampler helps to increase throughput in routine AOX analysis. A spherical carousel seating above the sample introduction chambre is driven by a step motor and fully controlled by Engine LT. The samples held in the carousel are introduced by precise rotary motion. When the sample is analysed it is removed from the combustion tube and new sample from the carousel is automatically introduced.
Carousel autosampler for up to 8 samples
Simple and automatic handling of AOX samples
Fully controlled by Engine LT software
Supports both quartz boats and frits
Innert gas purge to avoid contamination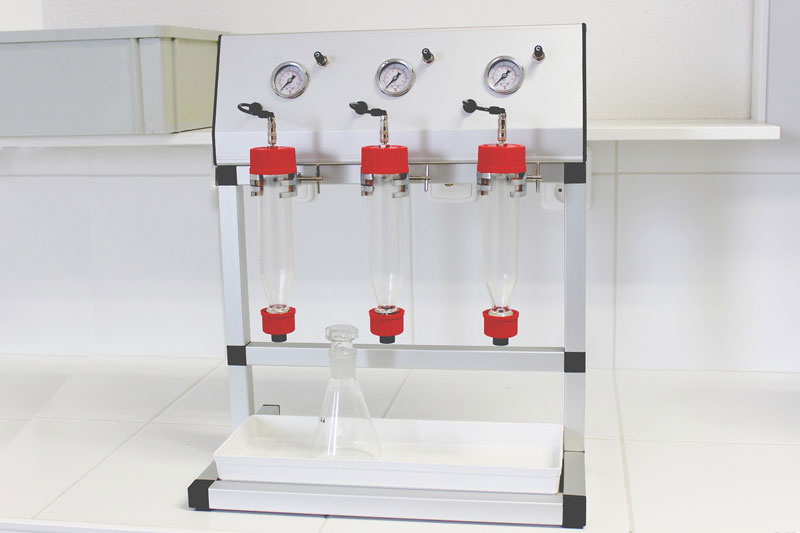 Sample preparation unit LTPF-3
The simple and cost-effective 3-channel apparatus allows to prepare up to 3 AOX samples simultaneously. With LTPF-3 samples are filtered in vertical vessels through quartz frits or columns with activated carbon fill by separate pressure setting at no contamination by laboratory air.
Fast and easy-to-handle sample preparation
Both batch and columns methods are supported
Can simultaneously prepare up to 3 samples by automatic filtration
Controlled sample flow